Here are the top 10 Android devices across the world
33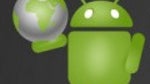 Android and Apple might be fighting a fierce battle for the title of the most popular platform in the United States, but globally Android easily wins the first position. Across the globe, Google's platform is dominating sales, but what is the difference between the US market and the rest of the world? And which device is popular where?
Handset Detection has published a curious infographic about 7 of the world's most populous and/or developed nations illuminating the differences and similarities between them.
Not surprisingly, Samsung devices were in the top 10 list of Android smartphones in all of them, with Galaxy S II and S III enjoying huge popularity. But there are some stark differences. While in France Android tablets make up nearly 28% of all Android devices, in India tablets account for only 3% of the grand total. And while developed markets prefer handsets with sharper displays, India for instance has a larger share of more affordable devices with resolution such a 320 x 240 pixels.
Interestingly, the United States actually has the most variety in Android. In the US there are 1360 unique different Androids. A lot of that has to do with the carrier situation as every operator in the States feels obliged to rebrand a device with its own name, logo and often change the looks of it. Still, it's a mind-boggling number - 1360 different Android devices. For this and more facts about Android's presence across the globe, check out the infographic below.
source:
Handset Detection