Here are the limitations of low-end Windows Phone handsets
25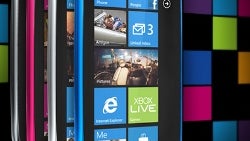 Microsoft unveiled
Windows Phone Tango
, the latest update to its platform, making pathways for cheaper WP phones with only 256MB of RAM. The company mentioned that only 5% of apps won't work on these more affordable devices, but didn't give out much about other limitations that such devices will face.
This doesn't mean there aren't any. Phones like the Nokia Lumia 610 and the ZTE Orbit that sport only 256MB of RAM will have some restrictions in their operations, but the big picture of buttery smooth Windows Phone core experience should be preserved. Here are all the
restrictions
that have been quietly showing up in Microsoft's official Windows Phone How-to section:
Apart from these restrictions, Microsoft is also giving developers some
recommendations
. The two big things to take away here are optimized start time and reduced memory usage. The latter is particularly important for devices with less RAM and developers could achieve that by removing background agents and fast app switching.
On the positive side, the Windows Phone Tango update is introducing a couple of big novelties come Q2 2012 and the launch of the first Tango phones. Here are the
improvements
:
Better media messaging - You will be able to attach multiple pictures and videos, voice notes and ringtones to text messages. Those can be included in IMs too.
Location awareness icon - If an app accesses your phone's location information, an icon right next to the battery icon will notify you about.
Export and manage contacts to SIM card - It seems like all Windows Phone devices will allow you to export contacts to a SIM card, or create and edit individual contacts on the SIM card. Weirdly, this only appears on Microsoft's Chinese website, so you might want to check with your carrier whether that's enabled.