Hardware issues affecting Sony Xperia Z2 owners in Singapore
52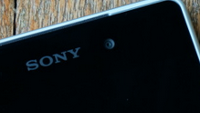 Much of the world has not been able to purchase the
Sony Xperia Z2
. Problems in procuring parts has forced the Japanese manufacturer to push back the release of the phone in many countries. Just the other day, we told you that in Hong Kong, Sony said that its new flagship
might not see the light of day until June
. This is worrisome for a handset that was introduced at MWC in February, and was expected to be launched in March and April.
One country where it did get released was Singapore. And some who bought the Xperia Z2 there, are wishing that it had been delayed in that country, too. It seems that the phone has a nasty habit of overheating when video is being recorded in 4K. It is enough of an issue that Sony had to release a statement warning Xperia Z2 users to use Ultra HD recording for only a few minutes at a time, and to use external storage to save the video.
"We are aware of some users encountering issues when shooting 4K video for extended periods. Shooting movies in high quality 4K resolution can make significant demands on your phone's processor and battery life, as well as phone memory. Therefore for the best experience, we recommend you install a high capacity SD card (Xperia Z2 can take a card up to 128GB) and shoot 4K video in short bursts of no longer than a few minutes at a time."
-Sony Mobile Singapore
Another issue revolves around the 5.2 inch display on the phone, which on some models is coming to the consumer misaligned. This is leaving a gap between the screen and the outer edge of the handset, usually on the top right of the device. This has led to questions as to how water resistant these units are. Sony has responded by inviting Sony Xperia Z2 owners to visit a nearby Sony service center to have their phone tested. This so-called "gapping" has been spotted more on the white version of the phone.
"We are aware of some users' concern on the waterproofing capability of the Xperia Z2 due to the presence of gap(s) and are currently looking into this issue. In the meantime, users who wish to [sic] may bring their Xperia Z2 to any service center to have our staff conduct a water resistant test."-Sony Mobile Singapore
Hopefully, Sony will take the time to resolve these issues before the phone finally is released throughout the rest of the world.
source:
HardwareZone
,
XperiaBlog
via
AndroidCentral