HTC's June revenue declined over 67%, biggest drop in over two years
34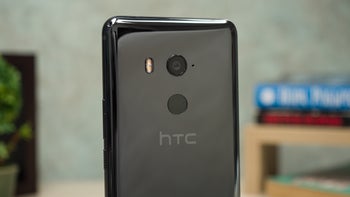 So far this year HTC has continued to report big declines in revenue each month, although many reports expected June 2018 to be a pretty positive month for the brand. After all, shipments of both the Vive Pro and the flagship
HTC U12+
looked set to provide a big financial boost. Unfortunately, this has not materialized, and the Taiwan-based company has actually reported its biggest revenue decline in over two years.
Continuing the company's constant decline, revenues in June 2018 totaled just $73.15 million, which represents a huge drop of 67.64% when compared to the $226.1 million the brand earned twelve months ago and is also the company's biggest decline since March 2016. Furthermore, to make matters worse, the figure represents a decline of nearly 9% over the
month of May
, when the company reported $82.35 million.
Ultimately, contradicting the previous reports, shipments of the flagship HTC U12+ didn't begin until the very end of June, which suggests the full effect of the new smartphone will actually be noticed in July. However, with HTC's 2018 revenues representing a decline of nearly 50% so far in comparison to last year, the brand certainly has some significant ground to make up over the course of the coming months if it wishes to put a stop to its losses.
Recently, the company announced that it would be laying off
around 1,500 people
from its manufacturing unit in a bid to cut costs and unify its smartphone and VR businesses. This process is expected to be finalized by September, which suggests the positive financial impacts will be fully noticed starting October.