HTC's revenue freefall continues into May 2018 with decline of 46%
24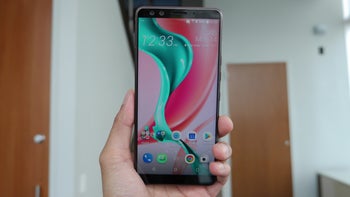 After confirming plans to
invest in emerging technologies
going forward in the hope of guaranteeing long-term growth, HTC has now published its May 2018 financial results, revealing a slightly less positive outlook.
Continuing the freefall that the brand has seen so far this year, revenues in May saw a decline of over 46% when compared to the same period in 2017, totaling just $82.35 million during the timeframe, a far cry from the $152.27 million HTC managed to rake in twelve months ago. This decline is further put into perspective when the brand's total 2018 revenues so far are added up. After all, for the five-month period beginning January,
HTC
has reached earnings of just $448.06 million, a decline of over $351 million when compared to 2017.
Last year, HTC saw its worst financial results on record with a loss of $580 million despite posting significantly higher revenues than 2018 so far. Because of this, it ultimately suggests that HTC's outlook for the rest of the year is far from positive. Nevertheless, looking at the short-term side of things, the brand could be in for a much more successful period this month. After all, despite shipments of the HTC Vive Pro VR headset commencing back in April, previous reports have stated that the financial impact of the product will not be noticeable until June. Additionally, the brand launched its
newest flagship smartphone
on May 23, meaning the true scale of its popularity – or lack thereof – will be tested this month.

Moving forward, HTC's short-term focus is apparently streamlining its smartphone business in a bid to reduce losses to a minimum. However, when the brand's new investments are noted, the company could see a slight resurgence within the next two years if everything goes to plan.