HTC may be first out of the gate with Tegra 4
34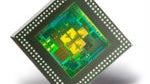 We just heard some rumors about HTC's next flagship smartphone,
the M7
, which sounds like a pretty amazing piece of hardware that HTC is trying to push out before Samsung's flagship Galaxy S IV. But, it seems that HTC may also be pushing to be the first manufacturer with Tegra 4 devices on the market.
Based on the
Tegra roadmap
that NVIDIA put out a while back, the Tegra 4, codenamed Wayne is due in Q1 of 2013. The Tegra 4 Wayne will be an
ARM Cortex-15
based chip that NVIDIA says will be "
twice as powerful
" as the Tegra 3. The first Tegra 4 chips will feature the same 4+1 processor design as the Tegra 3, and it will be clocked at 1.8GHz, so we're hoping for a solid bump in the GPU with the Tegra 4.
The trick with the Tegra 4 is that it is aimed to be a chip for tablets, and HTC has not had very good luck with tablets so far. The
Jetstream
wasn't bad, but it was overpriced, and the
Flyer
could have been a success if it had been released about 6 months earlier than it was. If this means HTC is taking another stab at tablets, once again it's jumping in at a tough time having to go up against either the Nexus 7 in the 7" market, or the Nexus 10, iPad 4, and various Windows tablet/hybrid devices in the 10"+ market.