HTC has the most up-to-date Android phones (Android updates infographic)
37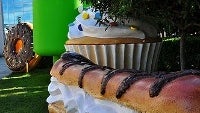 The
Android Update Alliance
(AUA) was set up back in May to unite phone makers under the umbrella of timely Android updates, but we haven't heard a word about the idealistic venture since then.
And just a couple of days ago, we saw that
Gingerbread is slowly replacing older versions
of the platform, but Froyo is still the dominant flavor. So who can you trust for the fastest updates and the most up-to-date Android versions?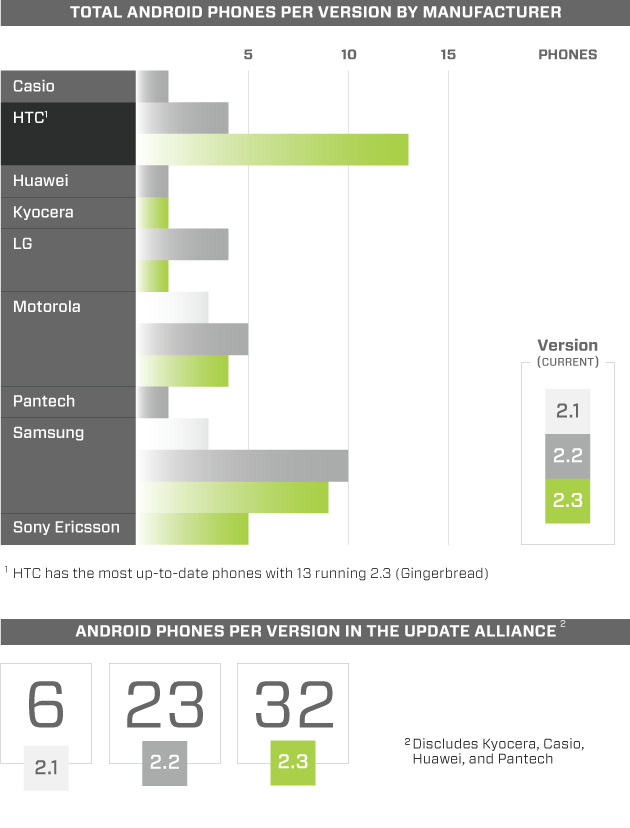 AndroidandMe has taken the time to compile a list of Android handsets with their respective versions from every phone maker from the AUA and has drawn some conclusions.
First of all, the list clearly shows that
HTC updates its phones most often
, while Samsung, LG and Motorola still have to catch up in the update department.
But that doesn't mean that HTC's track record is perfect - it has updated older devices like the HTC EVO 4G from 2.1 to Gingerbread, but others like the myTouch 3G Slide only got updated to Froyo.
Sony Ericsson also stands out
as the overwhelming majority of its newest devices sport the latest of Gingerbread.
When it comes to the carrier,
Sprint is offering the most up-to-date selection of phones
stateside. But hopefully others will join too, and AT&T has already promised to bring its whole 2011 Android fleet up to date.
Have you previously felt that a company has disappointed you with its slow updates? And do you think the situation with Android updates has changed since the AUA was formed?