HTC denies report that it is being sold
24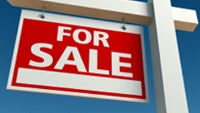 What can Taiwan based HTC do? This year, they have launched a handset in the
HTC One
that is giving the Samsung Galaxy S4 a challenge. Taking a page from Samsung, HTC has taken design cues from its flagship Android phone and is adding an
HTC One mini
and
an unannounced phablet version of the phone
. Not only is the HTC One
a treat for the eyes
, the uni-body aluminum build makes it the opposite of the
Samsung Galaxy S4
which is made from plastic.
Despite the success of the HTC One, the upcoming third quarter report is expected to be another disaster.
EE Times
reporter Alice Sun put up a post on Chinese social network Weibo saying that HTC chairwoman Cher Wang had decided to put HTC
up for sale
. But this rumor was quickly denied by the top executive of HTC China, Ray Yam. Wang herself also put the kibosh on the rumor at a company family day event that was held over the weekend.
Reporter Sun took down her original Weibo post, not because she thinks it is not true, but "for some peace and quiet." She remains a strong believer that her original story will prove to pan out and that HTC is about to be picked up in what would appear to be a distress sale. But for every seller, there needs to be a buyer and it is hard to imagine who might be interested in buying the company. One of the Chinese upstarts looking to widen U.S. distribution could be interested in HTC's connection with U.S. carriers, but companies like ZTE and Huawei would probably be better off if HTC just died.
"Based on recent inquiries related to rumors that HTC is looking to sell the company, we want to confirm that those rumors are untrue. HTC is committed to innovation and will continue to deliver new designs and products to consumers worldwide. We appreciate the support and affirmation of our customers and have new initiatives underway to further build our global presence and a full resurgence of the HTC brand."
-HTC statement
source:
Weibo
(translated),
UDNNews
(translated) via
Engadget