HTC confirms that a new flagship will be announced "soon"; company investigates mobile VR
59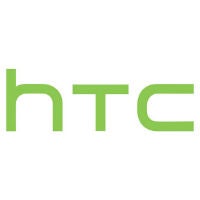 Last month, HTC CEO, Chairwoman and co-founder Cher Wang said that
VR is now more important to the company than smartphones are
.
And while
the HTC Vive VR headset is up for pre-orders starting next week
, the company is looking at a mobile VR solution that might end up as part of a future flagship HTC phone.
Speaking of flagship handsets, HTC had nothing up its sleeve at MWC 2016, which has concluded. But Drew Bamford, corporate VP of HTC's Creative Labs, says that an announcement related to a new flagship phone will be coming soon. The
HTC One M9
, the last top shelf handset to carry the HTC name, was a disappointment for both HTC and its fans. Since then, the company has concentrated on mid-range handsets. Recently, however, HTC has started
teasing the HTC One M10
.
Bamford's comments should have the HTC faithful excited. "We are absolutely committed to making the world's most desirable, best phone products in both the premium segment, with the One series, the M Series, and in the mid range with the Desire products," he said.
The
HTC One M10
is rumored to include a 5.2-inch screen with a 1440 x 2560 QHD resolution. A 12MP Ultrapixel rear camera is said to be on the back. The phone will carry 4GB of RAM, 32GB of native storage and a fingerprint scanner. But HTC is looking beyond the next flagship. Bamford says that the company is currently talking with carriers about its next generation products. "We will have some really cool stuff on the market," the executive adds.
Perhaps that "cool stuff" includes the mobile VR technology that HTC appears to be working on. If so, the question is whether adding mobile VR capabilities to a handset can make HTC's future flagships standout so that the company can be a legitimate challenger.
"These days in interaction design some of the most interesting opportunities are how do you make disparate products function as a system...and there's an opportunity to do that at a higher level with phones, wearables and VR. Think about how do those product categories work together."-Drew Bamford, corporate VP, HTC's Creative Labs
source:
TechCrunch