HTC already testing new phones working around Apple patents
17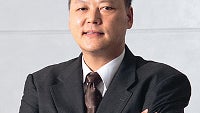 Recently,
Apple won a key legal battle against HTC
and banned imports and sales of a couple of HTC phones including the Sprint HTC EVO 4G, but the victory was bitter sweet - Cupertino only won over a
single patent
and today HTC said that it's already testing new phones that work around that patented technology.
What does that legal victory mean, though? Apple won over a patent issued way back in 1999 that parses a string of digits into a phone number and turns it into a link you can tap on. The ruling is at the core of Android, so it could well be used against any other Android phone maker. The decision could also still get vetoed by the ITC president.
HTC said that the ruling affects only a
"small UI experience"
and that part of the UI would be removed in the near future. Peter Chou, head of HTC, said that both old phones will get fixed and the new tested model will arrive without it but gave no particularities about what the new models would look like.
It seems like Apple's victory could turn out even narrower than previously thought. Initially, the comapny sued HTC over 4 patents it held and won over only one.