HTC U11 gets a brand new UltraPixel 3 camera: here is what has changed
6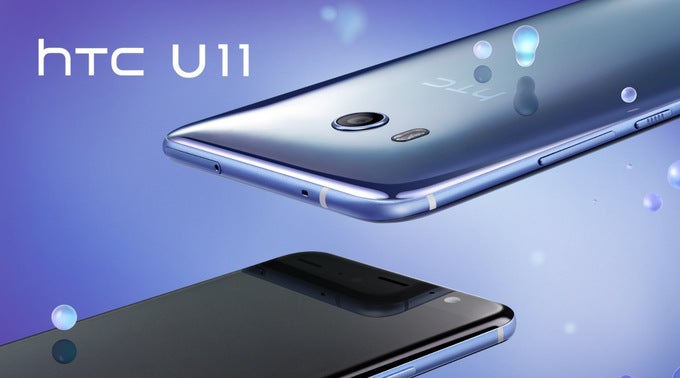 The HTC UltraPixel branding has been around for quite some time now – since 2013, to be exact, when it made its debut on the striking HTC One. It was an unorthodox approach, to say the least, relying on less megapixels, but greater
pixel
size to supposedly deliver better photos. Alas, the first generation of UltraPixel cameras failed to impress, and it wasn't until the HTC 10's launch when the company finally delivered a flagship phone with a flagship-worthy camera. That phone introduced the second generation of HTC's UltraPixel tech, which struck a much better balance between megapixel count and megapixel size.
Today – and without much fanfare – HTC introduced UltraPixel 3, along with its latest flagship Android smartphone, the HTC
U11
. Not a whole lot seems to have changed on the surface, but is the upgrade worthy of more attention that it is getting?
First, the specs
Camera Specs
HTC U11
(UltraPixel 3)
HTC U Ultra
(UltraPixel 2)
HTC One M7
(UltraPixel)
Samsung
GalaxyS8
iPhone 7
Resolution,
aspect ratio
12MP@4:3
12MP@4:3
4032x3024px
4MP@16:9
2688x1520px
12MP@4:3
4032x3024px
12MP@4:3
4032x3024px
Sensor and
pixel size
1.4μm
1/2.3"
1.55μm
1/3"
2.0μm
1/2.55"
1.4μm
1/3"
1.22μm
Aperture
F1.7
F1.8
F2.0
F1.7
F1.8
Focus and
stabilization
Dual-pixel AF
OIS
PDAF
Laser AF
OIS
OIS
Dual-pixel AF
OIS
PDAF
OIS
So what's new with UltraPixel 3? For starters, the resolution remains the same as on the U Ultra, which used a second-gen UltraPixel cam. But we're seeing a reduction in pixel size down to
1.4
micrometers, and it is safe to assume that the camera sensor in use is also smaller. It is no secret that smaller pixels are less effective at capturing light and generate more digital noise, which is, of course, not the way you want your camera to behave. But the wider aperture might be able to counter that effect, as changing the F-stop from F1.8 to F1.7 would allow more light to hit the sensor.
Images: steady and in focus
You might have also noticed that laser-assisted autofocusing has been dropped in the HTC U11. The reason? Well, the U Ultra used phase-detection autofocus – a technique where hundreds of pixels on the image sensor aid the camera's focusing system. The U11 and UltraPixel 3 mark the shift over to what's called dual-pixel autofocus, which works in a similar way, the key difference being that data from all of the sensor's millions of pixels is used to aid the focusing algorithms. The result? Faster and more reliable focusing, regardless of distance and lighting conditions. Or at least that's the promise.
Another camera aspect HTC highlighted during the U11 announcement was its improved optical stabilization. In a nutshell, OIS works by incorporating tiny springs and motors into the camera module to compensate for accidental shakes introduced by the user's hand. Keeping things steady translates to less blur and clearer images, especially in low-light situations.
HTC: "We have the most stable smartphone video out there today"
What makes the HTC U11's OIS system special is that it is a 5-axis solution, as was clarified at the event. In other words, OIS on the HTC U11 should be more effective at compensating for shakes in
any
direction. The camera is further backed by digital image stabilization, although it isn't yet clear when and how that is applied.
On the software side of things, HTC is introducing more than just improved noise reduction and white balance adjustment algorithms. The HTC U11 comes with a new Auto HDR boost feature. Technical details explaining how this helps to improve image quality are scarce, but the ultimate goal is to deliver all the benefits of HDR photography without any noticeable delay. As expected, this is achieved by taking multiple frames in rapid succession and blending the best parts of them together.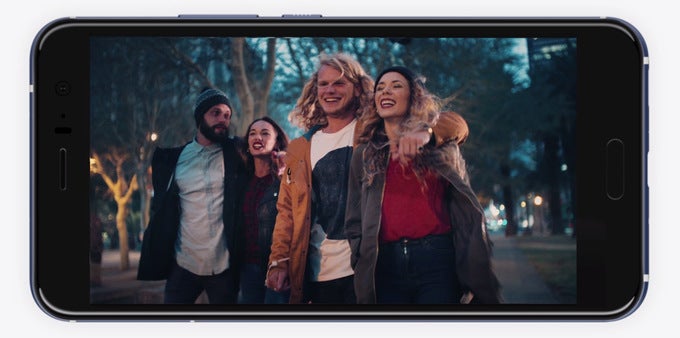 Okay, so what do UltraPixel 3 photos look like?
After the HTC U11 announcement event, we had the chance to take a few quick shots with its new camera. Here's what they look like. Keep in mind that we'll be sharing more images in higher resolution in the days to come.
Clearer, louder videos
Video recording has also been improved – not only thanks to the aforementioned 5-axis OIS + EIS combo, not only thanks to dual-pixel autofoucus tech, but also through a technique called Temporal Noise Reduction. Basically, every frame is enhanced using data from the frames before and after it, which should result in clearer, less noisy video. But at this time, we're not sure if this noise-reducing feature applies to 1080p videos only. 4K videos demand more hardware power to produce, and filtering those could be a bit too much even for the Snapdragon 835 to handle.
Speaking of video, HTC is throwing in a sound-recording feature that leverages the capabilities of the U11's array of four microphones. Called Acoustic Focus, it automatically controls the volume depending on how much you've zoomed in on your subject. Zooming in boosts the level of sounds in front of the camera while limiting ones coming from the sides. In other words, it is a bit like "walking" into the frame, as HTC describes it.
UltraPixel 3: a wrap-up
At this time, there's not a whole lot more we can say about the third generation of HTC's UltraPixel technology – not until we take the U11 and its camera for a test drive. (Which is due to happen in the very near future.) But given all that we covered in the paragraphs above, it seems like the next step for UltraPixel cameras is an evolutionary, not a revolutionary one. Disappointed? You shouldn't be. All evidence suggests that HTC is done with the risky camera experiments. It looks like with the
HTC 10
from last year, it finally delivered a winning formula – a formula which it is now improving on.
Will the HTC U11's camera prove a worthy rival to other handsets in the high-end segment? Perhaps, but that's something we've yet to confirm. In the coming days and weeks, expect us to deliver our in-depth HTC U11 review, as well as comparisons against top rivals and a dedicated camera comparison. Until then, be sure to go over the rest of our HTC U11 coverage: