HTC U11 Plus and U11 Life show up in a hands-on video
18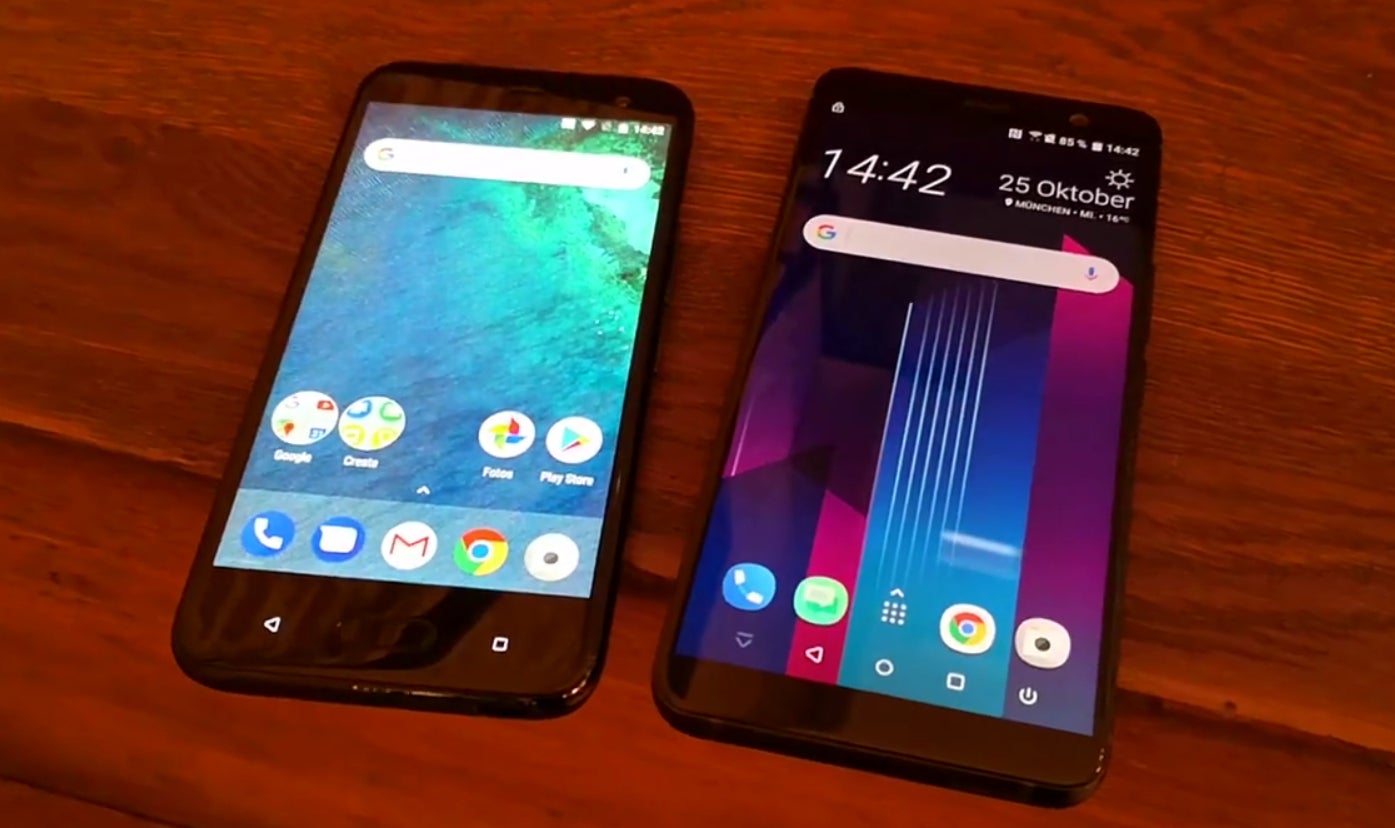 HTC U11 Life and U11 Plus
Following various leaks presenting renders andless-flattering photos of the unannounced HTC U11 Plus (or U11+), we can nowsee the smartphone in a hands-on video. Inadvertently publishedby Swiss publication Blick, said video can be watched at the second source link below(unfortunately, we can't embed it in this article).
Thanks to this leaked video, we can take a pretty good lookat the HTC U11 Plus and its 6-inch, 1440 x 2880 pixels display with an 18:9aspect ratio. The new phone has thin bezels around its screen, but can't reallystand next to the likes of Samsung Galaxy S8, LG V30, or Apple iPhone X, all ofwhich offer superior screen-to-body aspect ratios.
The HTC U11 Plus features a fingerprint scanner on the back,alongside a single main camera. Speaking of the back, this is slightlytransparent, allowing us to see some of the phone's innards - this must be therumored translucent color version of the handset.
Like its predecessor (U11), the HTC U11 Plus comes with EdgeSense, letting users squeeze its frames in order to perform various tasks. Thehands-on video shows that HTC enhanced this feature, now providing morecustomization options.
Besides the high-end U11 Plus, the leaked video also showcasesthe mid-range HTC U11 Life - more exactly, its Android One version, whichshould have cleaner software compared to the model expected to be released inthe US.
We don't know if this hands-on video will be online formuch longer, so we've snapped some screenshots for you, showing both of HTC'supcoming phones:
The HTC U11 Plus and U11 Life will likely be announced laterthis week, on November 2. Official details about their prices and release datesshould be unveiled then - stay tuned!
sources: Blick (Facebook - video removed), Eventview via Slashleaks