HTC U11+ to pack a large 4000 mAh battery in a compact body
28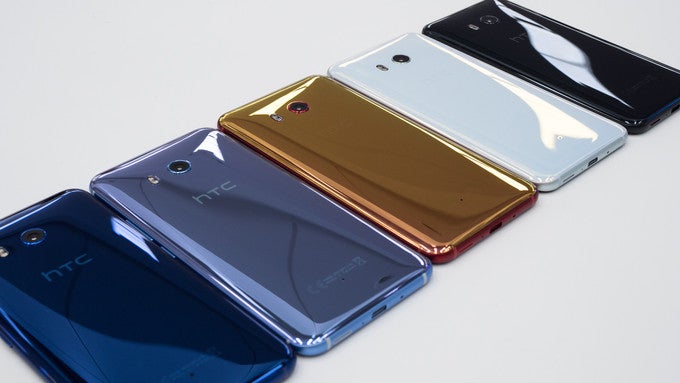 November 2 may bring us a brand new HTC smartphone thatcould be quite different from what the company has used us with in recent years.Allegedly called HTC U11+ (or HTC U11 Plus), the new handset is expected to sporta 5.99-inch near-bezel-less screen with 1440 x 2880 pixels and an 18:9 aspectratio.
Earlier today, we saw a potential list of HTC U11 Plus specs,and now we have even more details about the upcoming device. Reportedly, the new smartphonewill pack a generous battery of around 4,000 mAh, and should be only a tadlarger than the HTC U11 (released in May this year). These details were sharedon Twitter by HTC ROM developer LlabTooFeR, who's usually very reliable when itcomes to leaked info.
As you may know, the HTC U11 - pictured above - sports a 5.5-inch screen, butit's far from being compact, as it's got large bezels at the top and bottom. Sowe're looking forward to seeing if HTC can accommodate a 6-inch screen in asimilarly-sized body for the U11 Plus. Of course, this is certainly possible - justlook at the 6-inch LG V30, which, thanks to its thin bezels, is comparable to the 5.5-inch U11 in size.
With a nice screen, high-end internals and a large battery,the HTC U11 Plus could be ready to take on the likes of Samsung Galaxy S8, GooglePixel 2 XL, and the aforementioned LG V30. We say bring it on, HTC!
P.S.: When we say the U11+ should have a compact body, we obviously mean compact for a phone with a 6-inch display.
source: LlabTooFeR (Twitter)