HTC September 20 event in NYC: Live Coverage!
14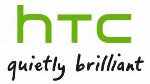 We are here, finally, at today's HTC'sevent, taking place in NYC! HTC invited us to come and "celebratein style" about 10 days ago, so here we are... though we don'treally know what the celebrations are all about. But, of course,everything will become clear very, very soon, as the event is about tobegin at 9:30AM ET | 8:30AM CT | 6:30AM PT.
So, what are our expectations? Well,we're pretty much in the dark about this one. Our best guessesinclude the HTC Rhyme, the feminine Android phone for Verizon which just got unveiled, as well as the HTC Vigor –a high-end Android phone, said to sport a screen resolution of720x1280 pixels. Whether this will turn out to be true remains to beseen. Of course, we shouldn't forget about the HTC Runnymede, whichshapes up to be one monster of a phone with a 4.7" display, 1.5GHzprocessor and a whole lot more. Finally, a new Sense UI version is always possible on an event like this, so if at least a part of these expectations materializes, we'd be quite happy.

Anyways, we'll see what HTC will putdown here. You can follow our up-to-the-minute updates here, startingat 9:30AM ET | 8:30AM CT | 6:30AM PT, or through our Twitter channel.
Please refresh the page manually, in order to see the latest updates!