HTC sees first profitable quarter in three years after Google sale
17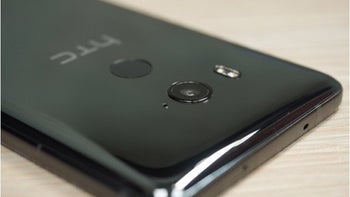 HTC posted a very respectable profit in Q1 of 2018 thanks to
deal with Google
. The agreement in question was originally announced towards the end of 2017, hence why the profit isn't exactly surprising despite lackluster hardware sales, but it certainly puts the Taiwan-based company back on track after a tough year.
The deal between the companies saw Google purchase a big part of HTC's development team, which includes hundreds of hardware and software engineers, for a total of $1.1 billion in the hope of improving the Pixel line of smartphones. And now, after taking into account
HTC's losses
during the first three months of 2018, the company's latest financial disclosure reveals it managed to post a profit of $710 million during the quarter. This essentially allows the company to wipe the slate clean after its worst fiscal year ever – the company posted a loss of $580 million in 2017. In addition to this, it should also cut HTC's operating costs significantly going forwards.

Now the agreement between the two companies will undeniably make it harder for HTC to compete on a bigger scale going forwards, but considering its recent focus on VR, this may not be a bad thing. After all, for the past three years, HTC has been posting consistent losses due to its declining mobile unit, with only its VR business seeing strong growth.
Nevertheless, HTC is yet to announce its exit from the smartphone business. Instead, the brand is set to announce its
next flagship smartphone
on May 23, expected to be called the
HTC U12+
. If rumors and leaks are accurate, the device will feature a large 18:9 display along with a
glass and aluminum build
. In addition, Qualcomm's Snapdragon 845 should be present on the inside coupled with 6GB of RAM and 128GB of internal storage.