HTC reveals plans to invest in emerging technologies going forward
2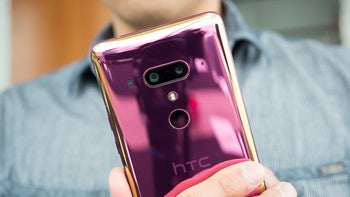 After a long period of struggle in the smartphone market, HTC has now stated that it will begin investing in emerging technologies going forward in a bid to guarantee the company's long-term sustainability. Specifically, HTC's Chairwomen Cher Wang has stated that the company will continue to invest heavily into its growing VR business, in addition to a number of other segments that could prove beneficial to its
smartphone
business.
Currently, the brand is understood to be adopting a much more cautious approach when it comes to its mobile unit in a bid to reduce losses to a minimum. This tactic should then allow HTC to fully take advantage of its recent $1.1 billion cash injection from Google that saw the internet giant acquire hundreds of HTC's hardware and software engineers in the hope of improving
future Pixel smartphones
. According to Wang, this money will be invested into 5G technologies that are expected to become a central part of the company's future alongside artificial intelligence and Internet of Things developments. Also, these diversifications will be combined with research into the blockchain technologies market, something the company believes could be highly beneficial to its business plan in the future.
Regardless of its
recent financial results
, HTC certainly appears optimistic about its long-term future. Nevertheless, considering these investments all belong to relatively new market segments, high levels of revenues are highly unlikely, meaning it will remain to be seen how the company performs in the short term. After all, this will likely depend largely on the company's smartphone unit which has been losing money for over three years. On a more positive note, though, HTC recently started shipping the Vive Pro VR headset which it expects to positively impact the company's revenues starting this month.