HTC Droid Incredible gets update to fix reboot issue
9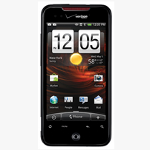 HTC Droid Incredible
received a
software update
this morning and while you might have been hoping it was to take the nearly three-year old handset to Android 4.1, or if not that, Android 4.0, inside you knew that those were just crazy dreams. Best to keep such thoughts to yourself because if word got around that you were thinking that HTC and Motorola would update the OG Droid Incredible to Jelly Bean or Ice Cream Sandwich, you might find yourself involuntarily committed.
Actually, software version 4.08.605.19 is Android
2.3
based and its main Raison D'etre is to fix a bug that has been haunting users of the phone for some time, and
reboots the phone
randomly. And yes, this is the only item on Verizon's changelog. Speaking of Big Red, the carrier posts that the size of the update is a puny 4.2MB and that it will take 3 to 4 minutes to download the software and another 5 to 6 minutes to install it. While it is being installed, you will not be able to make emergency calls. Before beginning the update, you should have a fully charged battery and a strong Verizon network or Wi-Fi signal.
The HTC Droid Incredible came to market on April 29th 2010 and was the operator's flagship device, taking over that title from the
Motorola DROID
. At the end of March 2011,
it was the EOL for the model
. But for those who have continued to use the phone, this update will allow it to remain usable although frankly, we would suggest updating to a newer phone with the latest specs and features.
source:
Verizon
via
AndroidCentral