HP decides to hold off on ARM-based Windows tablets for now
4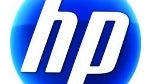 "The decision to go with x86 was influenced by input from our customers. The robust and established ecosystem of x86 applications provides the best customer experience at this time and in the immediate future."-Marlene Somsak, HP Spokeswoman
HP says its decision to hold off on producing ARM-based tablets was
a result of listening to their customers
. Still, it also is possible that with the introduction of the Surface tablets, the Palo Alto based tech legend might not have wanted to compete with hardware made by the developer of the software. According to
Marlene Somsak, a spokeswoman for HP, the company will stick with making x86 devices which is what HP's customers want.
The tablets will be available with Windows RT running on ARM based processors and Windows 8 running on Intel's x86 chips. The lack of Windows RT models from HP off the bat reduces the number of such models available. As it is, Microsoft has limited the availability of Windows RT to ensure that a smaller number of high quality ARM based tablets will be available at launch. The
cost of the license to use Microsoft Windows RT
also will limit the number of ARM based tablets. Somsak says that the first HP Windows 8 tablets will be focused on the business market.
source:
Bloomberg