Windows RT license for tablets to cost an outrageous $85
25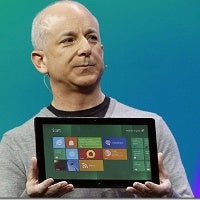 Windows RT, the ARM-based version of the Windows operating system is expected to land on tablets this fall, but don't expect the price to beat the iPad, let alone affordable Android tablets. And the reason is not manufacturers, but Microsoft itself. Theo Valich of VR-Zone asked vendors at Computex Taipei about the license price for the upcoming mobile operating system, and he got an answer that will dispel many of your illusions.
Windows RT licenses will cost the outrageous $80 to $95 to vendors, with $85 being the average most said they pay for implementing Microsoft's operating system.
"During our meetings with multiple vendors on the Computex Taipei, we were talking about pricing options for taking the Windows RT route instead of (free) Android from Google. While it was rumored that Microsoft decided to change their ways and offer a price of about 35 dollars – the reality is that Windows RT will cost staggering USD$80-95 dollars, with $85 being the most commonly quoted price," Valich found out.
This is likely to bring prices for the upcoming Windows tablets to more than $500, and actually we find it hard to see how vendors can squeeze the price to more affordable. At launch, Windows RT-based tablets are expected to cost between $549 to $799. Now, as reliable as the source is, we leave just a little shade of doubt, until we get a real-life confirmation.
If true, though, has Microsoft completely gone out of its mind? One possible explanation is that Office will be baked in, but is that an excuse in this day and age? Let us know your thoughts below.