H1 2014 in review: 7 surprises from the past 6 months
5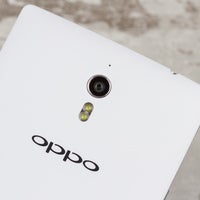 And so we continue our review of the year's first half with a post dedicated to the surprises that we witnessed over the past six months. Because really, who doesn't like surprises?
One of them came out of a smartphone camera comparison that we did earlier – one that featured a couple of underdogs made in the Far East. Yet unexpectedly, the two stood their ground really well against some serious high-ends.
The Flappy Birds craze is also on our list of surprises for 2014. It is fascinating how such a simple game can keep millions attached to their smartphones. Its rise of fame was totally unexpected, and its subsequent removal from the iOS and Android app stores was no less of a surprise.
Another event that wasn't quite expected was that of Google selling Motorola only a couple of years after acquiring it. Although it wasn't shocking given that Moto couldn't generate much money while being part of Google. Anyway, Motorola is now under Lenovo's wing.
Flick through the slideshow below to read more about 7 of the year's biggest surprises so far. Is there anything that we've missed? Let us know down in the comments!