Growth in Samsung's mobile business has been falling sharply
45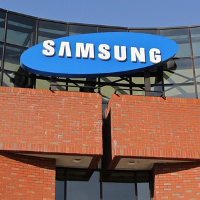 According to data from Jackdaw research, the growth in Samsung's mobile business has been declining precipitously. Jackdaw's Jan Dawson says that if the decline in growth continues, Samsung will lose its title as THE Android manufacturer. As recently as the first quarter of 2012, Samsung was delivering year-over-year growth of 90% in its Mobile business unit. In the second quarter of this year, Samsung had a year-over-year decline.
Just yesterday, we told you how
Xiaomi has replaced Samsung
as the top selling smartphone manufacturer in China. And Lenovo is breathing down Sammy's back, with less than 224,000 units separating the pair. While cheaper value manufacturers are taking business away from Samsung in Asia, in developed countries, Samsung has a challenge in the flagship niche of the Android world.
The
Samsung Galaxy S5
has plenty of competition this year from the
HTC One (M8)
and from the
LG G3
. Both of these phones offer something that Samsung has decided not to include in its flagship model. In the case of the HTC One (M8), it is the metal body. And the LG G3 offers a 1440 x 2560 QHD screen that was
originally rumored to be part of the Galaxy S5
, right up until the device was unveiled at MWC in February.
This year, Samsung has cooked up something new to challenge the
Apple iPhone 6
with. Instead on relying on the
Samsung Galaxy Note 4
to excite its fan base in the second half of the year, the metal-clad
Samsung Galaxy Alpha
is offering a phone designed to take on the new iteration of the iPhone, right down to a similarly sized-screen (4.8 inches vs 4.7 for the iPhone 6). Despite a resolution of 720 x 1280 on the Galaxy Alpha, Samsung has pumped up the specs to include a quad-core 2.5GHz Snapdragon 805 CPU under the hood, 3GB of RAM and a 16MP rear snapper.
This doesn't mean that Samsung is going to disappear. It just means that the company is facing challenges in the Android world from both low and high-end manufacturers.
source:
BeyondDevices
via
BGR
,
MobileBurn