Google's mobile search app now includes a tip calculator
13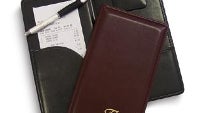 So you've just enjoyed a nice meal at your favorite steakhouse, and this time it is your turn to pay the bill. You're staring at the check and you need to compute the tip, but your math skills have eroded since you failed algebra all those years ago. Everyone is looking at you, wondering what is taking you so long to wrap things up. So you tell them to hold for a second, you're looking at HTC America president Jason Mackenzie's Twitter page. But that is only good for a few seconds. You tell yourself that things were so much easier when 15% was the size of the average restaurant tip, but 18%, well that is just too hard to compute mentally.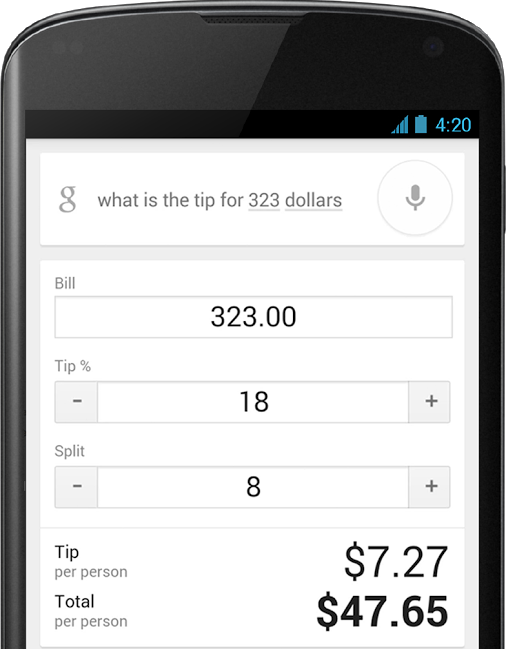 Google search can now compute your tip
Sure, calling up the calculator on your phone would be the thing to do, but that would be so lame in front of all of your tech buddies. And then it hits you. You just read the story on PhoneArena about Google adding a tip calculator to its mobile search app. All you have to do is tap the mic or type in "what's the tip on $225? Of course, you need to specify the percentage that you are tipping. And the tip calculator even will compute how much each person in the party needs to cough up if your splitting the tip.
We know that there are also plenty of tip calculators in the Google Play Store, but when you have a movie to rush to, or just feel your math skills being questioned by your friends or family, it seems easier just to use Google search to do the heavy lifting. The update is being sent out in waves so if it hasn't hit your device yet, it should soon.
source:
Google+
via
SlashGear