Google's Schmidt says Android tablet to compete with iPad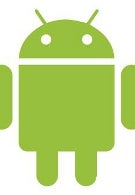 The New York Times says it publishes "All the news that's fit to print". That means that when Google CEO Eric Schmidt opens his mouth at a party, reporters have their notepads out to take down what is said. At a recent party in L.A., the executive was heard to be talking about an Android powered tablet that would compete with the Apple iPad. According to the Times, the device would be "an e-reader that would function like a computer" and the Mountain View based company has been in touch with publishers to allow for books and magazines on the slate-like tablet.
A tablet running on Android could present competition for the iPad. Android would open the door to Google's multitude of services and when it comes to using the cloud, the open source OS get sit while Apple still doesn't. And while the App Store still has a multiple of the number of apps in the Android Market, the latter is moving fast to close the gap. Those "in the know" about the project say that Google has been working in "stealth mode" trying to put together all of the pieces. As for which company will be manufacturing the Android tablet, the Times story says that Hewlett Packard has been working on such a device called the "half-pint" with a 6 inch screen measured diagonally.That would make it smaller than the iPad. No word on when the Android tablet would be launched or what the price range would be. For those who have become fans of the Android OS, offering an alternative to the iPad can not come fast enough.
source:
NYTimes
via
Wired