Google's Marissa Mayer dishes on Google's goals with Android
8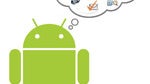 As most of you know, Google gives Android away for free to handset OEMs. The combination of rapidly updating Android and not charging licensing fees has resulted in a
staggering rate of growth
for smartphones powered by the little green robot.
Which is good for consumers, but it's less clear what Google hopes to get out of it. Speaking at Le Web, Marissa Mayer, Google's VP in charge of local products, explained some of the benefits Google gets from creating such a successful mobile OS. Android of course helps promote Google's current business: Search. Android phones
haven't been required
to come with Google's search engine installed as the default, but customers have
shown a strong preference
for it, and mobile search is growing faster than desktop search.
According to Mayer,
Android also allows Google to promote its apps
, and more easily add new features to them. Gmail and Google Maps can be updated more easily, as Google can access any part of the OS to implement a new feature.
Google Maps is particularly important
to Mayer, as location-based data and services are behind many of the initiatives she oversees, including their Groupon-like local offers business.
Google Maps 6
introduced a new feature that will be particularly important – interior maps of malls, airports, and other "public" buildings. As useful as it is to find your way around an airport that you've never visited before, it's also useful (and profitable) for local business to be able to offer coupons to customers that are already in a mall.
So Google may not make money from Android the same way that Microsoft or Apple do from their mobile OSes, but by being able to control development and promote their apps Google can leverage Android to drive their current business (like search and YouTube) and creates new business opportunities, like the local offerings that Mayer's group is working on.
source:
CNET
Recommended Stories