Google's Korean office raided
22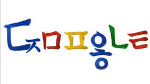 The South Koreans have raided Google's offices in the country. The authorities there
are upset about the Mountain View based firm's alleged pressuring of its OEM partners
to include Google applications on their phones. Add to that the recent proposed acquisition of Motorola by Google, and you have the KFTC looking for anti-trust violations by the company.
Responding to comments that suggest that Google forces its applications on OEM's, the company said, "
Android is an open platform, and carrier and OEM partners are free to decide which applications and services to include on their Android phones. We do not require carriers or manufacturers to include Google Search or Google applications on Android-powered devices
."
As we
reported
, back home the U.S. FTC is looking into Google as well,
checking out its open source mobile OS and its search engine business
. As in Korea, the focus with Android in the U.S. is whether or not Google prevents phone manufacturers from using services provided from Google's competitors.
source:
AllThingsD