Google's Hands Free mobile payment app allows you to make a mobile payment with your face
5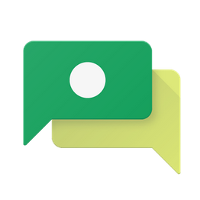 Google has been working for some time on Hands Free, and is ready to take it to the next level by offering a limited test of this new mobile payment service. Available for Android and iOS users, Hands Free allows you to make a mobile payment without having to tap your phone on a POS terminal, or swipe your phone. Google is currently limiting its use to residents of South Bay (San Francisco) and a small number of restaurants in that area including McDonald's and Papa John's. The app uses a combination of Wi-Fi, Bluetooth and location based services to see if you are within range of a participating retailer.
If you are able to use Hands Free, when it is your turn to pay, you tell the cashier that you are paying with Google. You then give the cashier your initials and he/she verifies your identity by looking up a profile picture. At some locations, your initials won't be necessary since a well-placed camera will automatically match your image to the one of you on your profile. At these locations, once your identity is confirmed, the transaction is run through immediately with no fuss, no muss. Google is obviously eager to push the envelope of mobile pay. And as an added incentive, those in South Bay testing Hands Free can get $5 off their first purchase made with the app. Sorry, the discount is valid at participating stores only.
Mobile payment services are catching on with the public, and with retailers. Just in the U.S. alone, Android Pay is averaging 1.5 million new registrations each month, and there are over 2 million retail locations that support it. Thanks to a series of ads playing in heavy rotation, Samsung is letting everyone know that
Samsung Pay works wherever credit cards can be swiped
thanks to its support for magnetic secure transmission.
Hands Free though, could turn out to be the easiest way for consumers to make a mobile payment. The only problem is that it is in its early days whereas the competition is more developed. Still, we wouldn't be surprised if Google were to ultimately throw much of its its considerable weight behind Hands Free.
source:
Google
, HandsFree (
iOS
|
Android)
via
VentureBeat