Google won't be making its own Stadia games after all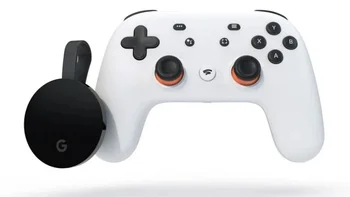 Even though
Google
has put a lot of effort into its Stadia game streaming platform, the tech giant is now abandoning its ambitions to create in-house games for the service. In a recent
blog post
, Google announced that it's shutting down studios in Montreal and Los Angeles, which were supposed to "produce exclusive, original content across a diverse portfolio of games."
Also Read:
The industry veteran Jade Raymond, who was in charge of the Montreal studio, is leaving Google as well. The current staff working in both studios will be reshuffled inside the company and Google will help them find new positions. Here's part of the reasoning for the decision, posted by Phil Harrison - Vice President and GM, Google Stadia:
"Creating best-in-class games from the ground up takes many years and significant investment, and the cost is going up exponentially. Given our focus on building on the proven technology of Stadia as well as deepening our business partnerships, we've decided that we will not be investing further in bringing exclusive content from our internal development team SG&E (Stadia Games and Entertainment)."
SG&E has published a few Stadia exclusives, including Orcs Must Die! 3, Outcasters, and Submerged: Hidden Depths. Google will continue to pour resources in Stadia and its underlying platform, so no changes on that front. From now on, the company will rely solely on third-party studios for content, though.