Google will bring ads and more e-commerce options to AI Assistant as part of monetization strategy
4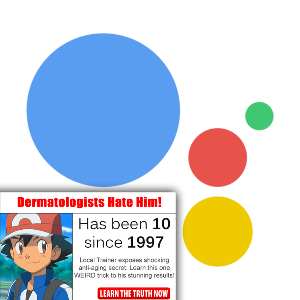 Google ads exec Sridhar Ramaswamy offered a look at the company's plans to profit from its free Google Assistant for smartphones and smart devices. Researching and developing a service like this is a huge undertaking, so it's only natural that Google will look for ways to monetize it without hampering the user experience.
Thus, big G plans to introduce advertisements and more e-commerce options to the assistant. Both can be potentially useful to users of the application and integrate nicely within its existing functionality. So we choose to remain optimistic about this.
The Assistant already has the capabilities for shopping, letting users purchase items from select partners. Ramaswamy is adamant that Google's monetization strategy is "more transactional than ads," which sounds reassuring. Additionally, consumer experience remains in priority, while generating dividents comes after. Google is pitching the Assistant to marketers, however, inviting them to push data to the company to be included in Assistant results.
A feature that lets consumers ask for locations selling specific items was demonstrated at a recent Google keynote. A query that goes like "Okay Google, where is the nearest place I can buy item X" nets the sought results.
The free voice assistants by the likes of Microsoft, Apple, and Amazon are very particular revenue sources for each company. Cortana and
Siri
add meaningful value to their respective companies' hardware business money makers – computers and iPhones.
Amazon's Alexa, meanwhile, is a fully capable shopping assistant with functionality essential to the retailer's bussines. Google, so far, lacked such directive with its Assistant, but it appears to have figured out how to turn it into a revenue source.
The Google Assistant app is available on Android and iOS.
ALSO READ
source:
Recode