Fun with AI: watch Google Home, Siri, and Alexa try and understand 8 different accents
7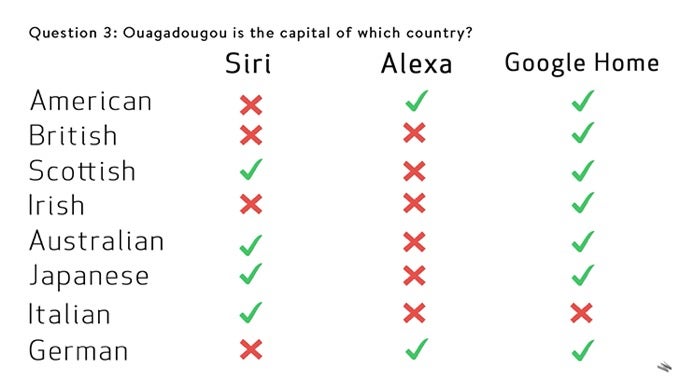 Voice-powered assistants may have been getting better and better over the recent months, but that has not always been the case. Siri still has a bad rep from back in the
iPhone 4s
days when it was barely able to make out what you want from it, and Google Now wasn't really amazing at it either. The cringe fest only got worse if you happen to have an accent that's not the purest form of US English.
However, for the past couple of years, things have been getting better – even frighteningly better at times – and the little voice-activated AI assistants in our phones can understand us much easier, string up a conversational thread, and surprise us at times. But have they gotten better with picking up the nuances of different English pronunciations across the globe?
The fine fellows at Wired have decided to test this and document it in a fun little video. Now, we wouldn't call it exactly scientific, but it sure is an entertaining watch. And we have to say, we were flabbergasted when the assistants picked up on certain words, which even the on-screen person believed they botched. Check it out!