Google updates Files Go file manager with support for tablets and SD cards
3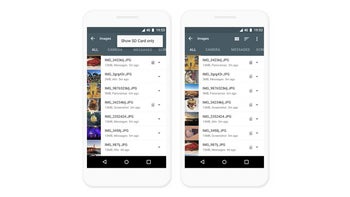 Google has just announced its new file manager for Android devices,
Files Go
has been updated with a few new features. First off, the app now features support for tablets, so if you've wanted to use Files Go on a larger screen, you'll be able to do that after updating to the latest version.
Then, SD card support has been added as well, which means you'll now be able to see files stored on your SD card if you're using one. Another new feature included in the update is the option to open files in other apps.
With the
latest version Files Go
, users can customize which apps open their files with the help of a new setting – "Open with." The new feature is meant to give Android users more flexibility and control when they want to open different types of files.
According to Google, more than 10 million people have already installed Files Go
since its launch back in December
. Apparently, the app helped clean up more than 1.1GB of space on average, so why not try it out for yourself if you haven't already?