You can now download Google's new Files Go free file manager for Android (beta)
6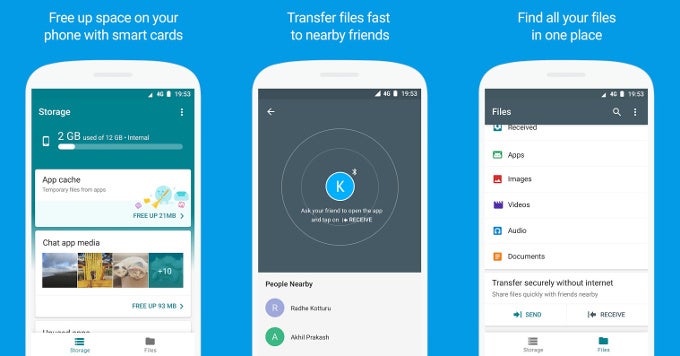 Google has just officially launched the new Files Go free file manager for Android and you can get it on the Google Play Store at the link below.
Files Go is a mix between a file manager app and a file sharing app, allowing you to manage all that's on your phone, but also send files easily to others who have the app installed.
Right now Files Go is in early beta and it crashed a few times on our Google Pixel, so it's definitely not stable just yet. But it's very clean in terms of design, there are no ads to spoil the experience and it's just a very nice free file manager.
Here is a quick list of its main highlights:
* Recommends rarely-used apps to remove so your phone stays speedy
* Recognizes and helps you get rid of spam & duplicate images
* Helps you find your important photos, videos, and documents faster
* Makes it easy to share your files offline -- quickly and securely
* Files Go Beta is light on space -- under 6MB