Google to ditch SMS support in Hangouts for Android effective May 22
21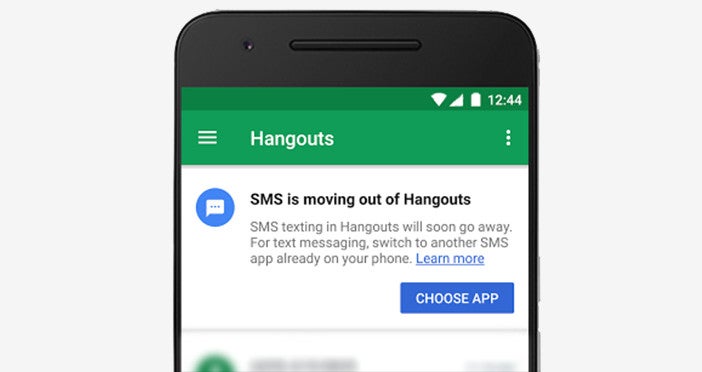 It looks like Google can't decide what route to take when it comes to
Hangouts
. The messaging service suffered many changes during the development cycle, so the fact that it's going to go through another one shouldn't surprise anyone.
However, this time Google has decided to ditch one of the features that made Hangouts a multipurpose
messaging app
. Although Google has yet to confirm the information, it appears that SMS support will be removed from Hangouts for Android.
Google had sent emails to
G Suite
administrators warning them that a message will appear to Hangouts users starting March 27, which will confirm
SMS support will be completely removed
from the Android app on May 22.
Last year, we announced several improvements to the most popular features of Google Hangouts, such as the new video meetings experience and better group chat messaging. As part of that ongoing effort, we will be removing carrier SMS text messaging from Hangouts on Android after May 22, 2017.
It appears though that
Google Voice
numbers will continue to be supported after May 22, as the change will only affect SMS messages sent and received from carrier phone numbers.
Starting March 27, Hangouts users on Android will be prompted to choose another default messaging application that's already installed on their smartphones. If none are available, then they will be immediately redirected to Google Play store to find another SMS messaging app they can use.
Recommended Stories