Google Voice gets updated with new UI and new apps
10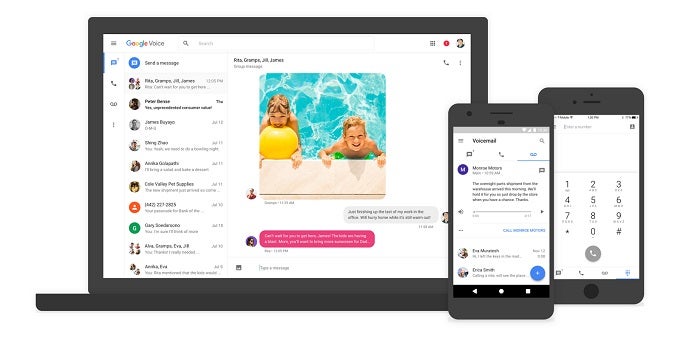 Launched by Google
way back in March 2009, Google Voice had grown to become a beloved app among many. It allowed you to receive phone calls on various devices, including computers. Google touted its service's voicemail transcripts feature, as well as the ability to archive and search through all the SMS text messages you sent and received. As time went on, however, Google Voice became less appealing. Google brought new apps to the forefront, such as Hangouts, that eventually integrated your Google Voice number, allowing you to forget all about the Google Voice app. The Android and iOS apps seemed to be a lost, abandoned, and ugly cause. With this new update, however, it seems times are changing.
Today, Google has announced an updated UI for both the desktop and mobile versions of Google Voice. The Android and iOS apps both take design cues from stock Android's Dialer. Despite the obvious Android influence, the iOS app retains the bottom bar to match Apple's design language. The desktop interface looks fairly similar to Google Hangout's interface.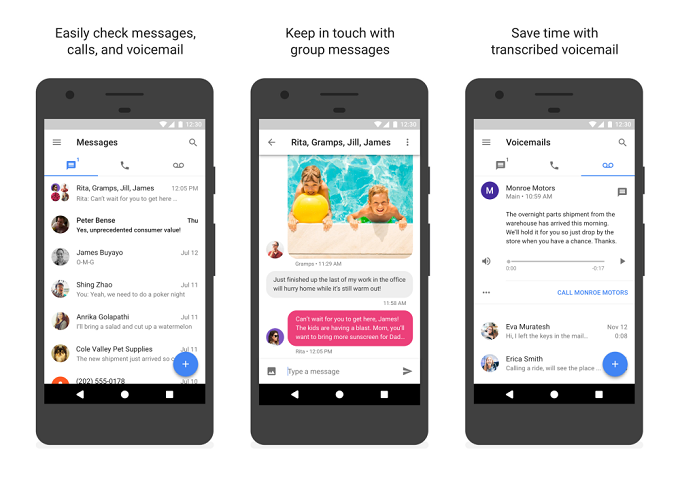 Despite the facelift, Google Voice will remain functionally the same. While integration with Google Hangouts is still possible, you'll be encouraged to use Google Voice on its own. In all honesty, it'll be a much nicer experience. It does seem like Google is going to support its "new and improved" service, so we shouldn't be seeing Google Voice thrown to the dogs anytime soon. This update will be rolling out over the next couple of weeks to all users. Android will receive it first, followed by iOS, so keep refreshing your app store for the latest version.
Recommended Stories