Google stiffens app policy
13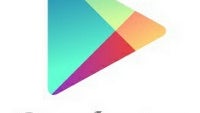 Google Play is probably the fastest growing app market in the world, trailing close behind Apple's App Store. Last, we heard it has 600,000 apps, just 50,000 short of the App Store, but it was notorious for its more open policy towards apps that would often allow suspicious or plain raw apps. Now, this changes as Google has tightened up its app policy in terms of payment policy, advertizing, privacy and the looks of an app on Google Play.
Here go all the changes in Google's app catalog policies:
1. Payment Policy.
Now, all transactions for Google Play apps should go through Google's very own payment platform. The exception is for material goods or content outside the app store. There is also an interesting paragraph where Google warns that app makers shouldn't mislead users. That's a pretty vague wording, but might help you if you accidentally purchase an app that doesn't do what it claims it should.
2. Naming/Icons.
Google is now enforcing stricter rules for the looks and names of an app on Google Play. That's good news for users and bad news for copycats - there is a ton of games and applications that just slightly tweak the name of a popular game and use that to mislead users into downloading their stuff.
"Don't pretend to be someone else, and don't represent that your app is authorized by or produced by another company or organization if that is not the case," Google says.
What's more, an app is forbidden from having its name or icon appear "confusingly similar" to others.
3. Privacy.
Strangely, Google hasn't clearly stated that viruses and trojans are forbidden. Now, it's all in the terms: "Don't transmit viruses, worms, defects, Trojan horses, malware, or any other items that may introduce security vulnerabilities to or harm user devices, applications, or personal data."
4. Spam.
The Google Play store now clearly defines what's spam and this would include repetitive content, misleading product descriptions, manipulated ratings, apps that forward users to websites that are not affiliated with the app itself, and of course apps that send unauthorized messages from a phone.
5. Advertizing.
Finally, Android's app catalog now has very clear rules on advertizing, so now developers carry all the responsibility for how ads behave.
Interested? Check out the full explanation of the changes below.
source:
Google Play
via
TechCrunch
Hello Google Play Developer,
We are constantly striving to make Google Play a great community for developers and consumers. This requires us to update our policies when we launch new features, like subscription billing, and also when we see unhealthy behavior, like deceptive app names and spammy notifications. This email is to notify you that we've made some changes to our policies which are highlighted below.
- We've added clearer details to the payment policy, and guidelines on how we will handle cancellations in our new subscription billing feature
- We are restricting the use of names or icons confusingly similar to existing system apps in order to reduce user confusion
- We are providing more detail on the kinds of dangerous products that are not allowed on Google Play. For example, apps that disclose personal information without authorization are not allowed.
- We are giving more examples of practices that violate the spam policy.
Additionally, we are adding a new section that addresses ad behavior in apps. First, we make it clear that ads in your app must follow the same rules as the app itself. Also, it is important to us that ads don't negatively affect the experience by deceiving consumers or using disruptive behavior such as obstructing access to apps and interfering with other ads.
Please take a look at the Google Play Developer Program Policy athttp://play.google.com/about/developer-content-policy.html to see all the changes and make sure your app complies with our updated policies.
Any new apps or app updates published after this notification will be immediately subject to the latest version of the Program Policy. If you find any existing apps in your catalog that don't comply, we ask you to fix and republish the application within 30 calendar days of receiving this email. After this period, existing applications discovered to be in violation may be subject to warning or removal from Google Play.
Regards,
Google Play Team
Recommended Stories