Google to remove apps from the Play Store that ask for SMS and Call Log permissions
11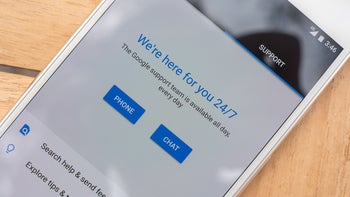 Google announced last year
that it will change its policy concerning some of the apps published in the Play Store. The Mountain-View company is taking access to sensitive data and permissions very seriously, which is why it will no longer allow devs to release apps that require access to SMS or Call Log in the Google Play Store.
Today,
the search giant announced
that it will start removing all apps asking for SMS or Call Log permissions from the Google Play Store over the next few weeks. Developers who have not submitted a permission declaration form will have their apps removed from the Google Play Store.
If that happens, they have two choices: submit a new version without these permissions, or submit a new version that retains these permissions, but complete a special declaration form inside the Play Console. This declaration will give developers an extension until March 9 to remove the permissions or receive approval for their use case.
Google's move is meant to eliminate those cases where apps asking for SMS and
Call Log permissions
would enable experiences that would not require this level of access. The new policy will certainly restrict developer access to SMS and Call Log permissions and further improve users' control over their data.