Google takes away a very useful feature with the Android 10 update
5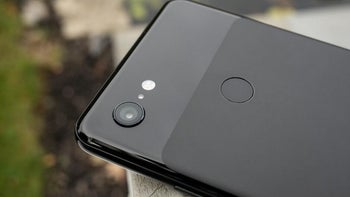 With Android 10 rolling out earlier this week to the Google
Pixel
handsets and the
Essential Phone
, some features that Android users might have taken for granted are gone. One of these features allowed those toting an Android phone to keep the display awake by tapping on the fingerprint scanner.
As noted by Android Police
, the latest build of Google's open-source operating system no longer gives users this useful capability.
There still is a chance that Google will bring back this hugely underrated feature. A complaint was posted on the Google Issue Tracker and for a moment it appeared that it was going to be restored. But the latest word from the company is that the issue has been "deferred [...] for consideration in a future release." Whether that means Android 10.1 or Android 11 is definitely not clear at the moment.
Google is most likely in no rush to bring it back anyway. That's because this feature was tailor-made for the Pixel line with its rear-facing fingerprint button. But with Google already leaking its Face unlock system for the upcoming
Pixel 4
series, and official photographs revealing the lack of any fingerprint button on the new models, any such scanner will be found in-display. And, well, tapping on the display will normally keep your screen awake anyway.