Google reduces the amount of mandatory bloatware apps on Android smartphones
46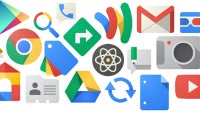 So, you might have noticed that each time you buy an Android handset, it comes with a set of Google's own apps and services – Google Play Store, Gmail, Google+, Newsstant, Drive, Hangouts, Play Games, et cetera. If you are wondering why that is, the explanation is quite simple – while Android as an operating system is open source and available to anyone, Google's services are a different bag. They are bound by a rule, which states that if a manufacturer wants one of the Google apps, it needs to install (almost) all of them on the phone. Basically – if Samsung wants to install the Play Store for its customers, it needs to add all the previously listed apps, too.
Well, since bloatware is a pretty heated subject nowadays, with the manufacturers and carriers stuffing phones with all sorts of services, which the end user may not need, it seems that Google has decided to play the good guy and removed some of the mandatory apps from its framework. If you need them, you can still download them from the Play Store, but they will not be there to greet you / annoy you on a brand-new, out-of-the-box smartphone. These apps are:
Google Play Games
Google Play Books
Google+
Google Newsstand
Do you consider Google's services to be bloatware? Or do you believe that manufacturers and carriers are far worse offenders in this case?