Google Pixel 3 XL will sport a notch according to leaked photo of screen protectors
36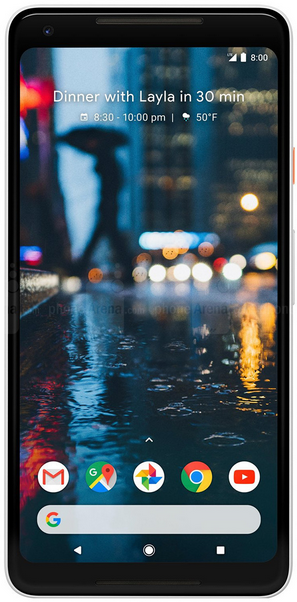 The Google Pixel 2 XL
If a photo that claims to show screen protectors for the upcoming Google Pixel 3 and Google Pixel 3 XL is legit, the image reveals some interesting information. It appears that both models will sport razor thin bezels which is no surprise. The Pixel 3 XL will feature a notch, which is actually supported by Android P. And the number of cutouts on the screen protectors hint at dual front-facing cameras for both third-generation Pixel devices.
Both models will feature a speaker below the display as you can tell from the cutouts on the screen protectors. And the pair will continue to have the "modern design" with an 18:9 aspect ratio. Of course, it goes without saying (although we'll say it anyway) that the Pixel 3 XL screen will be larger than the one on the Pixel 3.
Keep in mind that the photo of the screen protectors was originally discovered on Weibo, and we would suggest that you take the image with a grain of salt. Another thing to consider is that it could be another four to five months before the Pixel 3 and Pixel 3 XL see the light of day, and plenty could change before then.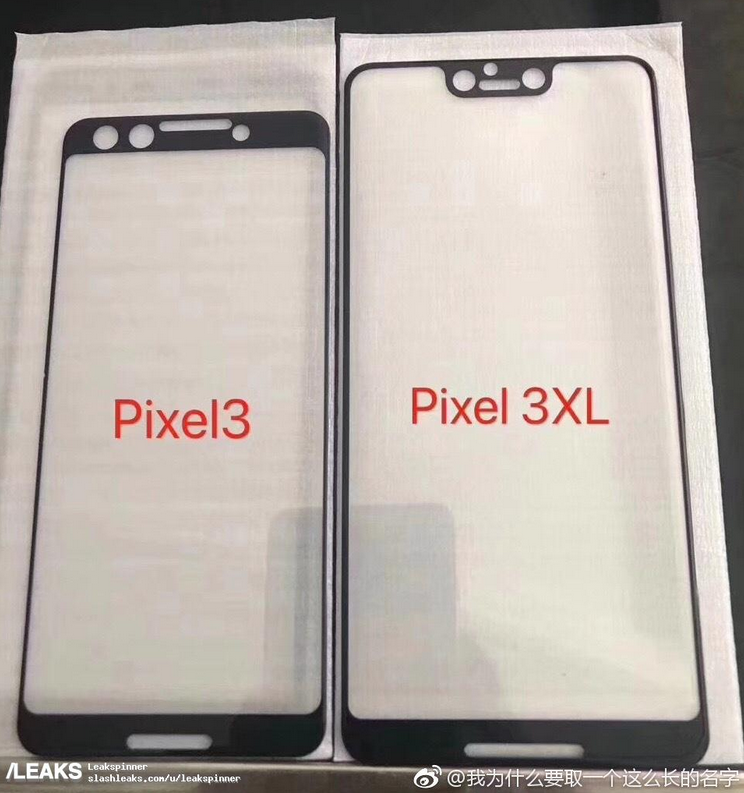 Screen protectors allegedly made for the Pixel 3 and Pixel 3 XL leak