Google might nix the Nexus portfolio in 2015, replace it with Play Edition gear
45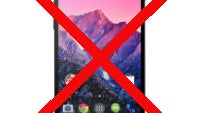 Russian blogger Eldar Murtazin seems to be on fire these days, predicting left and right the decisions brewing over at the powers that be in the mobile industry. After hinting that Samsung is yet undecided whether to
announce the flagship Galaxy S5 at the MWC expo on February 23rd
, or
schedule a separate event in mid-March
, he is now claiming there will be no more a Nexus line, starting with 2015.
That's right, Google might be decided to nix its own Nexus brand of mobile gear, and replace it with Google Play Editions from various manufacturers, as it has started doing already. This would certainly result in reduced backlash amongst chief Android makers, which rightfully view the Nexus line as a threat to their own handsets that they can't afford to sell at cost like Google.
On the other hand, Google will still have Motorola, so it is perfectly capable of just releasing Moto Play Editions, or inventive phones like the
Moto X
and
Moto G
, which seems to do the trick in the quest for expanding Android's market share as successfully as the Nexus line for now. According to Murtazin, there's a chance that the Play Edition devices be renamed into something else, too.