Google looking to make Android a platform for virtual reality
3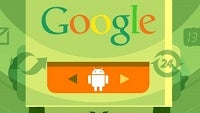 Android is just about everywhere, cars, phones, wrists, and untold numbers of other commercial applications. The platform is versatile enough to operate in just about any setting, even space.
With Facebook taking on Oculus VR, Samsung offering
up Gear VR
, and Microsoft preparing to make a
splash with HoloLens
, it seems rather odd that we would not see a Google product that plays in the realm of virtual reality.
Well Google thinks that is rather odd too. Mountain View has teams of engineers and other staff working on a project that would bring Android to virtual reality. It will not be a forklift of say, Lollipop to a visor, rather it will be a distinct operating system built off of Android.
This new VR platform would follow Google's successful roadmap with Android for smartphones, meaning it will be open source. Given the work put into Android Wear thus far, on the eve of what is expected to be an explosive success for the Apple Watch, success for an Android VR platform is not a guarantee, and Google is arguably arriving to the party a little late.
Google is not without prospects however, it is a lead investor in Magic Leap, Inc., a Florida startup that is building a competing headset to Microsoft's HoloLens.
Google Cardboard
is also been a pet project of late, and the engineering team behind that effort, led by Clay Bavor, who is part of the team working on the virtual reality Android platform.
source:
The Wall Street Journal