Google leaves open the possibility for Android Wear support on other platforms
8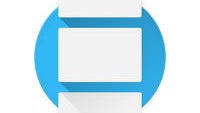 The wearable space is a bit strange right now. On one hand, you have quite a lot of devices that are platform agnostic, many of which are in the fitness tracker segment. Smartwatches are sometimes platform agnostic, like the Pebble, but it is becoming more common to see platform specific compatibility. It can be limited, like Tizen smartwatches only working with Samsung Android devices, or a bit wider like Android Wear being compatible with any Android 4.3+ device.
In general, Google tends to do well to support its software on iOS; so obviously, many have wondered whether Google would bring Android Wear support to iPhone users. The move wouldn't be unprecedented, because Google has made Google Glass compatible with iOS. And, Android Wear product manager Jeff Chang isn't ruling out Wear support either, saying:
We always want as many users as possible to enjoy our experience, so in terms of enabling more people to use Android Wear we're very interested in making that happen.
That is quite far away from a full confirmation, or even an indication that cross-platform support is coming for Android Wear anytime soon. But, it's always good to hear that the plans are at least in the mix, even if we have to assume that it would only be a matter of supporting iOS, and no other non-Android devices. We all know that Apple Wear won't have cross-platform support, and Samsung hasn't made any indications of expanding compatibility for Tizen.