Google introduces "Smart Reply" for Inbox; send quick email responses without typing one letter
4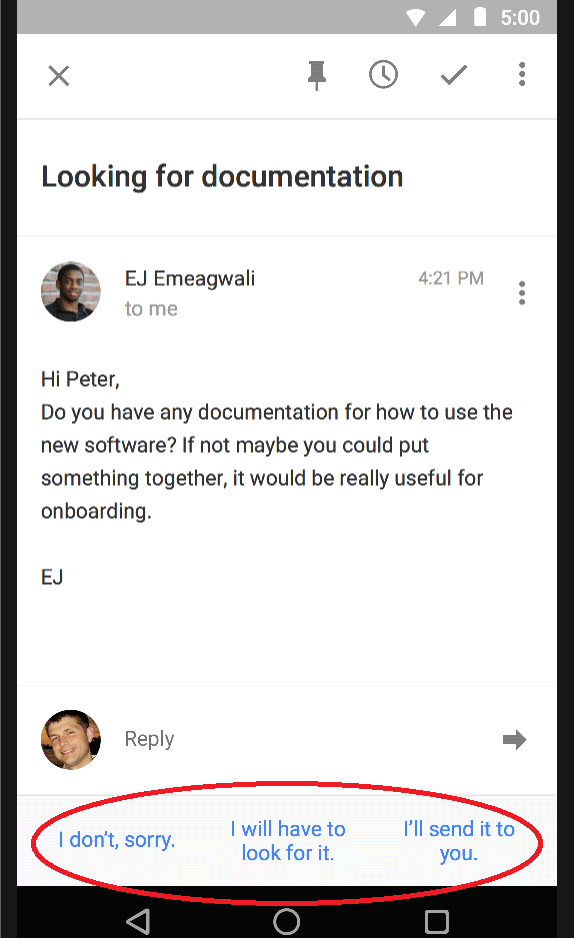 Smart Reply options are found on the bottom of an incoming email on Inbox
Rolling out later this week to users of Google's mobile email app
Inbox
, "Smart Reply" will read the content of an incoming email and leave three recommended responses on the bottom of the screen that you can choose from. This allows you to quickly respond to an email, without having to take the time to write your own short answer.
If the email you receive requires a more complex thought out response, you can send out one of the short "Smart Reply" options in order to give you time to come up with a more appropriate answer. And the more you use Inbox, the more "Smart Reply" learns how you respond to messages.
The whole idea is to keep you from having to type using the virtual QWERTY on your smartphone. Inbox is an app that replaces your email client on Android or iOS. It allows you to pin important emails, and see important information without even opening the message. If you don't want to deal with a specific email right away, you can Snooze it and have it disappear for a set time period before it returns to your inbox. And similar messages are grouped together, making them easier for you to find.
Originally available only via invitation, you can now install it on your iOS or Android phone from the App Store and the Google Play Store. Click on the correct OS found in the sourcelink.
source: Inbox (
Android
|
iOS
) via
TechCrunch