Google revamps autofill UI for the Android version of Chrome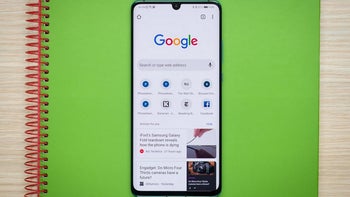 Autofill is a great feature that saves many phone and tablet users the time and effort it takes to fill out mundane information (like name, address, email address, phone number) on what can be very small text fields. While the Chrome browser already has an autofill feature,
according to Android Police
, Google is revising the interface. Instead of the current pop-up box for autofill that you currently see, a new row appears on the top of the virtual QWERTY keyboard. The different autofill options appear as lozenge-shaped boxes that can be scrolled left and right with three new icons at the end of the row; a key icon for logins, a credit card icon for payment options, and a location pin for addresses.
When logging into a web page on Chrome, tapping on the site's username field or the key icon will show all usernames and passwords associated with the site being visited. Select the one you want to use and both the username and password will be "auto-filled" on the site. Tap on the "Manage Passwords" option to visit Chrome's Password Manager. If you try to sign in using a new username, tapping on the password field and the key icon will bring up a prompt to "Suggest strong password." Tapping on it will allow Google to create a password that can be entered on the password field by selecting "Use password."
When an address field comes up on a website, tapping on the address pin will show the lozenges with options for the street address, City, State, Zip Code, and phone number. Click on them and those fields will be automatically entered on the web page. And the same thing occurs when you tap the credit card icon to fill out a payment field.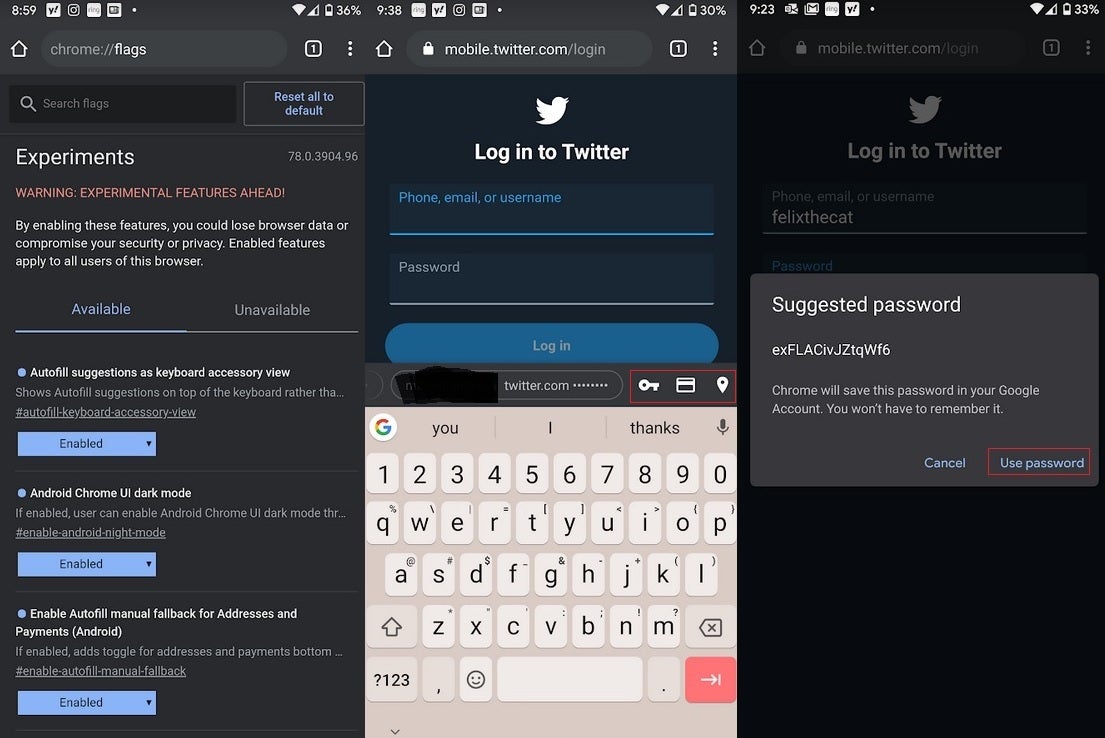 Google's new autofill UI for Chrome
The feature has appeared by default on both the Chrome Dev and Canary apps and can be enabled on the stable and beta versions of Chrome. To do so, open Chrome and go to chrome://flags. Using the search tool, enable #autofill-keyboard-accessory-view (for passwords), #enable-autofill-manual-fallback (for addresses and payment methods) and Touch To Fill UI for Passwords. Close Chrome and when you open it again, the new autofill UI will be available.