Google+ for iOS submitted to the App Store, waiting for approval
7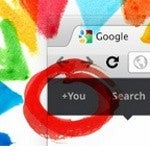 Google's new social network Google+ launched as a humble project, but we all know what's at stake for Google here as it aims straight at the ubiquitous Facebook. Not surprisingly, a Google+ app for Android has been rolled out shortly after the launch of the service, but iOS users were left in the dark with only a web interface for access to the new social network, but no native app.
Or at least so it seemed initially, but now it appears that the search giant
has already submitted a Google+ application to the App Store
, and it is waiting for Apple's blessing, according to Erica Joy, a support technician at Google:
"For my iPhone using friends: the Google+ iPhone app has been submitted to the App store (no not today, sometime prior to today) and is awaiting approval,"
Joy pointed out in a Google+ post. Later, she specified that the application is for iOS devices in general, not just the iPhone.
Puzzlingly, as an iOS app with support for the iPad has been submitted, the current Android app
isn't optimized for Honeycomb tablets
and appears weirdly stretched out. Let's not forget, though, that the service is still in invite-only beta stage, and has yet to evolve. Google has promised to release APIs for programmers to build their own Google+ apps, so we can imagine seeing some powerful solutions when this happens. For the time being, though, only Android has the application, so feel free to check out our
detailed look at the Google+ app here
.