Google files EU collusion complaint against Microsoft and Nokia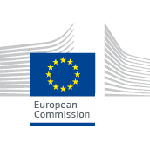 With one round of the mobile patent wars having
come to an end
, it's time to look at round….let's say 42. In this round Google is lodging a formal complaint with the European Commission claiming that Microsoft and Nokia are colluding with IP licensing firm (read: patent troll) MOSAID to drive up the price of handsets.
While the complaint has not yet been made public, Google has indicated that the filing is related to a deal that Microsoft and Nokia arranged last year, which
transferred 1,200 standards-essential patents to MOSAID with the aim of creating an independent patent troll that could sue Android OEMs in an attempt to drive up the cost of making Android handsets.
This isn't the first time we've heard of this – Barnes and Noble attempted to raise a
formal anti-trust complaint
in the U.S. during their ITC complaint, alleging that Microsoft had done this intentionally to prevent smaller players from being able to successfully enter the smartphone and tablet market. The ITC dismissed Barnes and Noble's complaint-as-defense-strategy, and now Barnes and Noble is
working together with
Microsoft on the Nook. Google says they are also sharing their complaint with U.S. regulatory bodies.
Without the details being made public it's hard to know how likely Google is to emerge victorious, but the E.U. in particular has been
investigating
FRAND licensing abuse (including alleged abuse by new Google subsidiary Motorola). The tactic of transferring patents to other companies to use as lawsuit ammunition isn't new either, as
we reported
late last year that Apple had transferred several patents to U.S. patent troll Digitude, which then used them to sue every mobile-related company that wasn't named after a fruit.
Still, what Google is accusing Microsoft and Nokia of doing is of a different magnitude – the Apple-Digitude arrangement is distasteful, but Apple didn't hand over FRAND-protected patents. If Microsoft and Nokia did hand over hundreds of standards essential patents that they had promised to make available to everyone at a fair price, for the sole purpose of not having to honor those agreements and letting proxy-lawsuits drive up the cost of competing against them… they could be in for a world of anti-trust hurt.
source:
The Verge