European Commission has started an investigation on Samsung's use of FRAND licenses in its lawsuits
15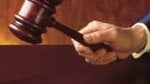 Apple filed countersuits to the countersuit that Samsung has against it, claiming that the Koreans are violating the FRAND practices for fair and reasonable licensing of the 3G standard patents it holds - these are the pillars on which Samsung is trying to
ban the sales and marketing of the iPhone 4S in Europe
. Cupertino's lawyers
called the fees Samsung has been demanding for using its patents "excessive"
.
The European Commission has started an
investigation
into Samsung's FRAND licensing procedures now, although it says these are standard antitrust checkups, not taking a side in the ongoing feud between the companies:
The Commission has indeed sent requests for information to Apple and Samsung concerning the enforcement of standards-essential patents in the mobile telephony sector. Such requests for information are standard procedure in antitrust investigations to allow the Commission to establish the relevant facts in a case. We have no other comments at this stage.
Samsung is not leaving its horse and carriage in the middle of the river, too, and came up with this statement about the EC investigation:
Samsung has at all times remained committed to fair, reasonable and non-discriminatory licensing terms for our wireless standards-related patents. We have received a request [for information from the] Commission and are cooperating fully. Note that this is a preliminary investigation and the European Commission has not yet determined whether to conduct a full investigation.
The fair and reasonable licensing is a bit of a murky legal territory, but the EU has plenty of strict rules about it, so that is another front to watch in the epic litigation battle between Android and Apple. Yep, that's what it is.