Google didn't have to "start over" with Android because of the iPhone
74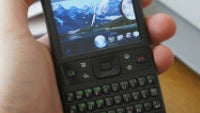 Earlier today, a story came out that was sure to rile up all of the trolls and fanboys on the interwebs, but it may not have been quite accurate. The story claimed that Google had to "
start over
" with Android once the iPhone was announced, but a Google engineer actually spoke about and disputed that claim back in May of 2012, when the first info of the
Android "Sooner"
came out.
When the first images of the failed "Sooner" came out, there was the general assumption that the iPhone caused Google to rethink the entire platform; and, the recent article from
The Atlantic
seemed to confirm that suspicion. But,
OSnews
had a comment on its May 2012 story from Dianne Hackborn, who had been an Android developer at Google since early 2006. In the comment, Hackborn tells a very different story. Hackborn says that Google was developing two different phones in parallel - the Sooner and the Dream (aka the G1):
From a software perspective, Sooner and Dream were basically the same -- different form-factors, one without a touch screen -- but they were not so different as this article indicates and the switch between them was not such a huge upheaval.
The big difference between the devices was that the Sooner was being designed based on the current set of smartphones - Windows Mobile, Symbian, and BlackBerry - while the Dream was being designed with all of the future-thinking hardware - sensors, touchscreen, etc. Hackborn goes on to claim that the decision to drop the Sooner happened before the iPhone announcement, because while the hardware was ready, the software wasn't. She points out that even when the SDK preview was released a year before the Dream, there was a huge amount of work to be done "stabilizing, optimizing, and productizing the platform."
If Hackborn is telling the truth on this, it gives a very different spin to the story from
The Atlantic
, because you'll notice that in that piece there are only three quotes which are used to directly support the claims being made. First and second, there is Google engineer Chris DeSalvo saying, "...as a Google engineer, I thought 'We're going to have to start over,'" and also describing what Google had as being "so nineties". The only other quote is Andy Rubin saying, "I guess we're not going to ship
that
phone." It seems reasonable to assume Rubin was referring to the Sooner with that quote, but the quote certainly doesn't imply "starting over" if it is true that Google also had the Dream in the works, it simply confirms that the Sooner was a bad option.
Either way, it seems that there is more to the story than what we thought.