Here is what Android looked like in its early days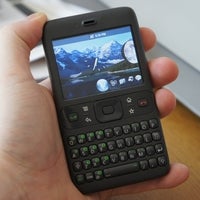 Developer Steven Troughton-Smith,
whose work we have discussed before
, got his hands on something that every nerdy individual would be interested in checking out – the very first Android reference device, which dates back to 2007. This HTC-made handset is called the Google Sooner, and as you can see, it is quite different from what Android smartphones look like nowadays.
Interested in its hardware specs? Then prepare to be underwhelmed. The QVGA display is of the non-touchscreen kind, the processor is an OMAP850, the camera on its back is of
1.3
megapixels, and neither Wi-Fi nor 3G have been included. Oh well, at least it came in two color options, namely black and white, even though it was never released on the market.
As far as software is concerned, this build of Android is dated May 15, 2007, which is about four months after the iPhone was unveiled, and about six months prior to the announcement of Android's initial release. Of course, Google services, such as Gmail, Gtalk, and every day web searching have been integrated into the platform. According to Steven, surfing the web
"is a painful and slow experience, even though rendering isn't too bad."
To wrap it all up, Steven presented a good point at the end of his blog post, namely that the iPhone defined what a modern smartphone should look, feel, and act like. After its announcement, most companies took note and decided to alter their smartphone and mobile platform designs to the new trend of spacious touchscreen displays and absence of physical keys.
Now feel free to browse through the slideshow below and enrich your knowledge on smartphone history. Do you think that Android would have been so successful if it launched in that kind of form and on a device like that? Let us know by dropping a comment.