Google chief says Oct. 4 event may be the biggest since Android itself (Update)
74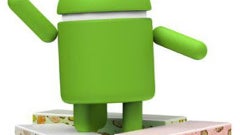 Update:
It's being speculated that Google's oft-rumored
Android-Chrome OS
hybrid could be teased at the event. Codenamed 'Andromeda', it may not be ready for prime time until next year, but would certainly be the marquee unveiling on October 4th.
The Pixel event is coming
, and of all the Google heads to be revving the hype train ahead of October 4th, you'd expect the senior vice president of Android to be the helmsman. Hiroshi Lockheimer, whose duties also include managing the Chrome OS and Google Play, suggests that the imminent gathering could go down in history as the biggest Android-related launch, since, well, Android.
As Google's seminal mobile firmware blew the candles for its eighth birthday on Friday, the now-confirmed media event gives the Big G very little opportunity to sit around celebrating. Lockheimer and Co. are instead looking to what's next, and while we're not surprised that Android's chief commander is talking up the big launch event, we're decidedly intrigued by what's in the offing:
Our current collection of info doesn't necessarily align with the gravity of Lockheimer's statement. It could be an understandable dose of exaggeration from the Android lead, though it's entirely possible that we don't yet know the full story as yet.
Either way, we're certainly excited to see what the search giant brings to the table in ten days' time. We'll keep you updated on the very latest info regarding the Pixel devices in the meantime, so stay tuned.