Google buys Songza to beef up Play Music
8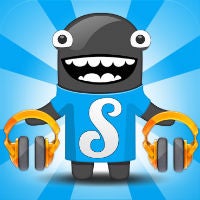 The
deal has been rumored
for a little bit, and today Google announced that it has agreed to purchase streaming music service Songza for an undisclosed sum. Google says it will be integrating Songza's functionality into Google Play Music and maybe even YouTube, but has not mentioned how long the standalone Songza app will continue to exist.
Songza is a streaming radio service that builds intelligent playlists based on a number of factors, including time, location, and mood. It calls this the "Concierge" and it is quite a bit like Beats' feature "The Sentence", except that Songza has been doing it since back in 2010. This presents clear value for Play Music users, who will get more control over smart radio stations. Currently, all you can do is choose a song and hope that Google builds a good playlist out of it. Songza offers a huge range of activities ("coming down after a party", "shopping at a vintage store", etc), and moods ("campy", "introspective", etc), plus the usual genres, decades, and more. The purchase will not only help Google offer better radio mixes for users, but it will give Google quite a bit of data on what users are doing and what they like at different times of the day.
Songza's mixes are actually not algorithmically generated, but built by real humans in order to best match the mood of a situation. Songza currently has 5.5 million active users. Early reports said that Google had offered $15 million for the service, but current reports are putting the actual purchase price around $39 million. That's a bargain compared to what
Apple paid for Beats
, but Google isn't getting a successful hardware division or the star power of Beats.